Earlier today, Maryland Governor Larry Hogan led a discussion of the bipartisan Problem Solvers Caucus at the No Labels Bicameral meeting on Capitol Hill. Governor Hogan exchanged ideas on infrastructure and pledged to increase cooperation between the caucus and the nation's governors on this vital issue. Hogan also thanked the lawmakers for their commitment to bipartisanship and encouraged them to work with their colleagues to pass a federal infrastructure package.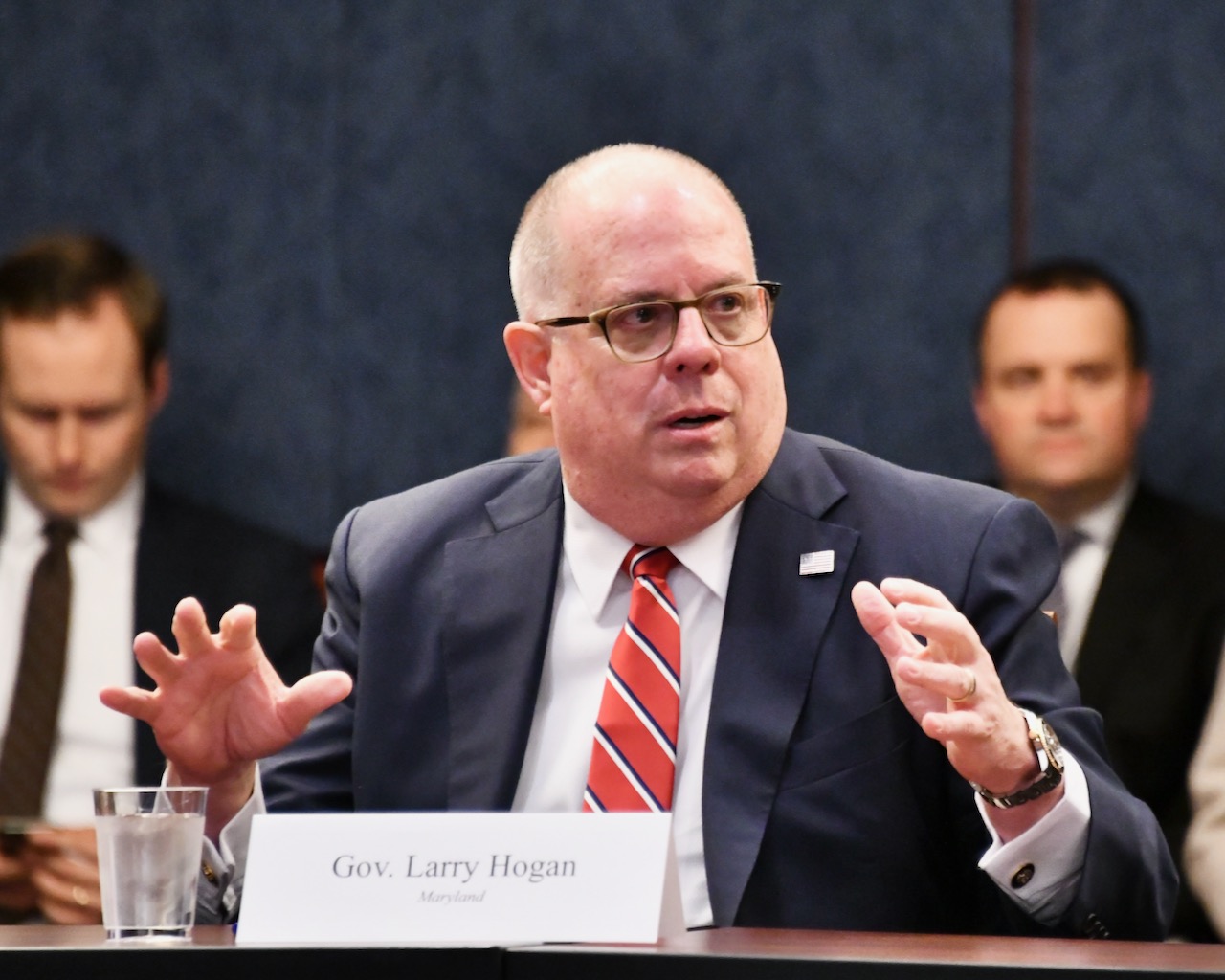 As the Chairman of the National Governors Association, Governor Hogan is leading a national initiative focused on rebuilding America's crumbling infrastructure. Through this initiative, Governor Hogan is drawing on the strength and innovation at work in the states by bringing together thought leaders from government, business, non-profits, and academia to come up with new ideas and innovative solutions.
Hogan also discussed with the caucus how they can work together to lower the cost of health care, avoid future federal government shutdowns, and promote environmental conservation. In Maryland, Governor Hogan has worked in a bipartisan fashion to successfully lower health insurance premiums for two consecutive years and to provide a record $6 billion in bay restoration funding, ensuring that the Chesapeake Bay is now the cleanest in recorded history.
Some of the attendees included:
Senator Bill Cassidy (R-LA)
Senator Martha McSally (R-AZ)
Senator Tim Kaine (D-VA)
Senator Steve Daines (R-MT)
Senator Jacky Rosen (D-NV)
Senator Cory Gardner (R-CO)
Senator Ron Johnson (R-WI)
Congressman Josh Gottheimer (D-NJ)
Congressman Tom Reed (R-NY)
Congressman Jared Golden (D-ME)
Congressman Chris Pappas (D-NH)
Congressman Josh Harder (D-CA)
Congressman Rodney Davis (R-IL)
Congressman Fred Upton (R-MI)
Congressman Peter Welch (D-VT)
Congressman Van Taylor (R-TX)
Congressman Bryan Steil (R-WI)
Congresswoman Kendra Horn (D-OK)