Maryland Governor Larry Hogan is calling on national Democrats to put partisanship aside and work together to fix gerrymandering.
Yesterday, DNC Chairman Tom Perez praised Wisconsin Democratic Governor Tony Evers for establishing a nonpartisan redistricting commission, declaring "fair elections…must start with fair maps."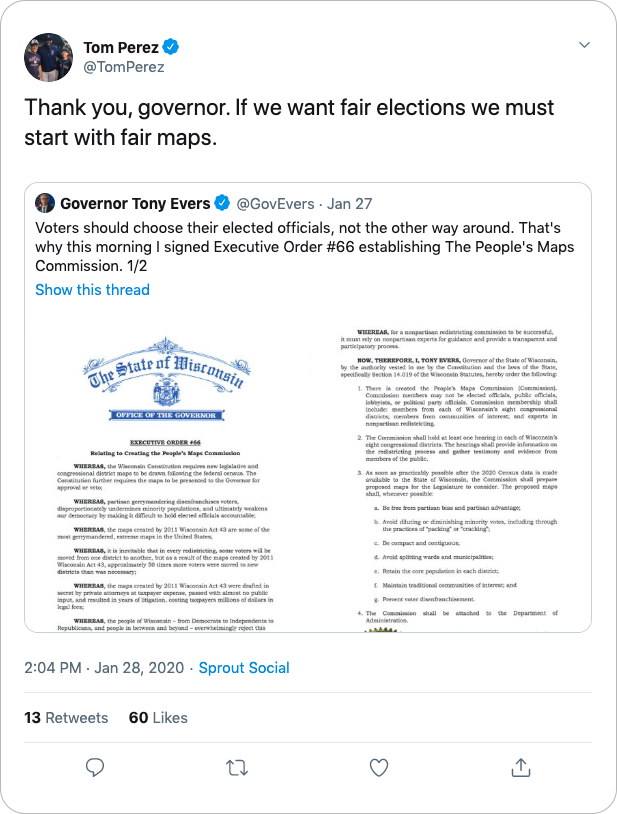 In response to his endorsement of fair maps, Governor Hogan expressed "hope" that the DNC Chairman would join the fight to fix partisan gerrymandering in Perez's home state of Maryland. According to the Brennan Center, Maryland's gerrymandered map is "especially harmful to democracy because it locks in an artificial advantage for one party over the other" and undercuts the voting strength of African-Americans.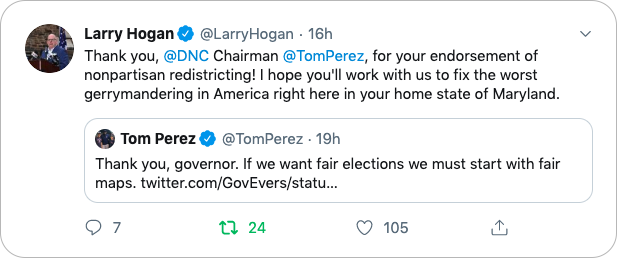 Since taking office, Governor Hogan has fought for legislation to establish a nonpartisan redistricting coalition that oversees state and federal redistricting efforts. However, the Maryland legislature has refused to even bring the bill up for a vote.