After a week of data showing a plateau in coronavirus hospitalizations, Governor Hogan took new steps towards Maryland's evidence-based recovery yesterday, allowing the resumption of elective medical procedures and the broadening of outdoor activities under the stay-at-home order.
Governor Hogan's decision was unanimously endorsed by the leading doctors and public health experts on Maryland's Coronavirus Recovery Team. According to former FDA Commissioner Scott Gottlieb, Governor Hogan's new actions are "based on sound science and aligns with consensus plans."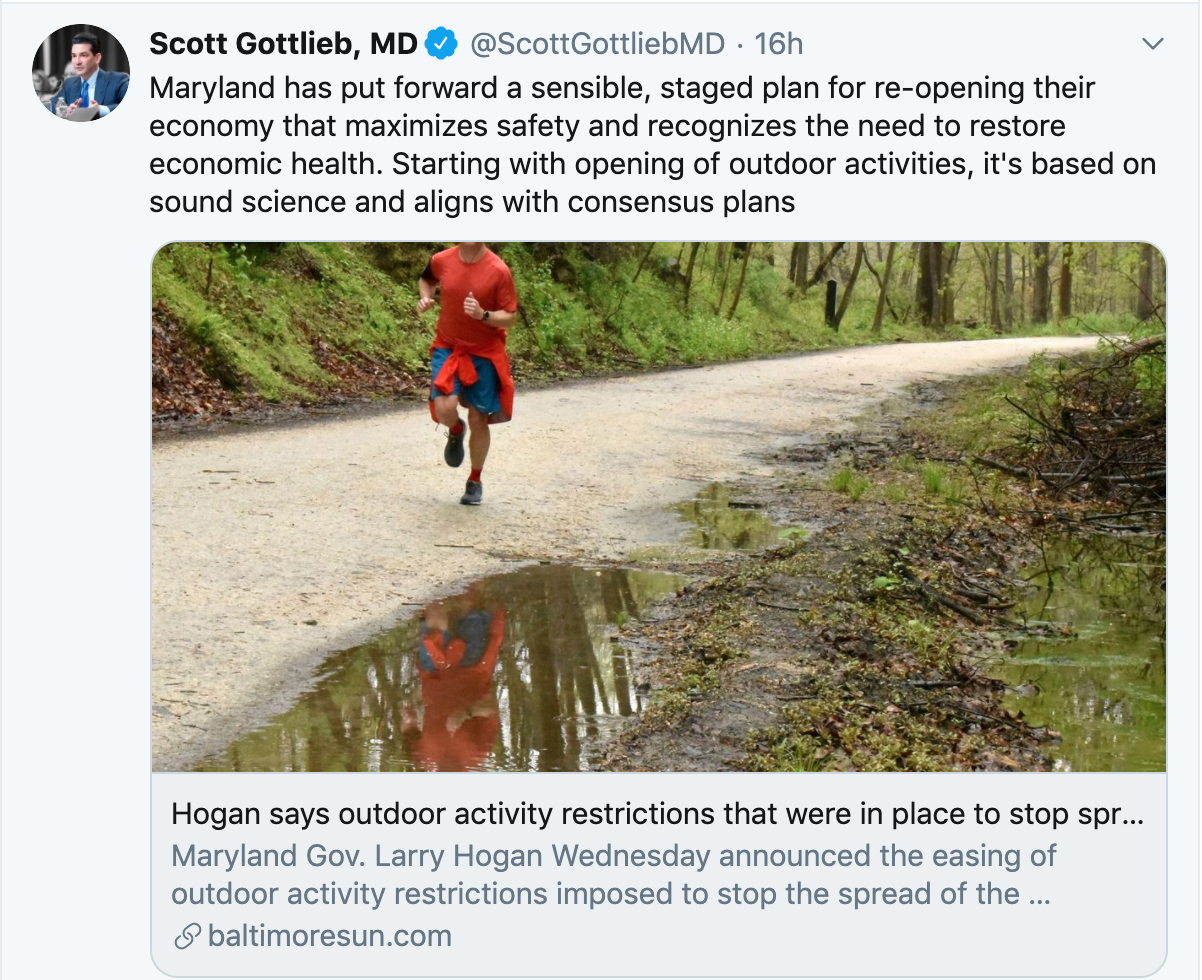 Governor Hogan also announced that Maryland has already exceeded its initial goals for expanding hospital surge capacity, while making major progress on procuring personal protective equipment and building a robust contact tracing program. In addition, thanks to the 500,000 coronavirus tests Governor Hogan secured from South Korea, Maryland has expanded testing capacity to cover outbreaks and hotspots, including universal testing for nursing home residents and staff and workers at Maryland's two poultry processing plants.
With these four building blocks of recovery firmly in place, Maryland will enter phase one of its recovery plan next week if current trends continue, allowing for the lifting of the stay-at-home order.